Cloud POS terminal for your business
Manage your business right now. Automation for cafe, restaurant, shop, delivery services, warehouse, production or services
Try for free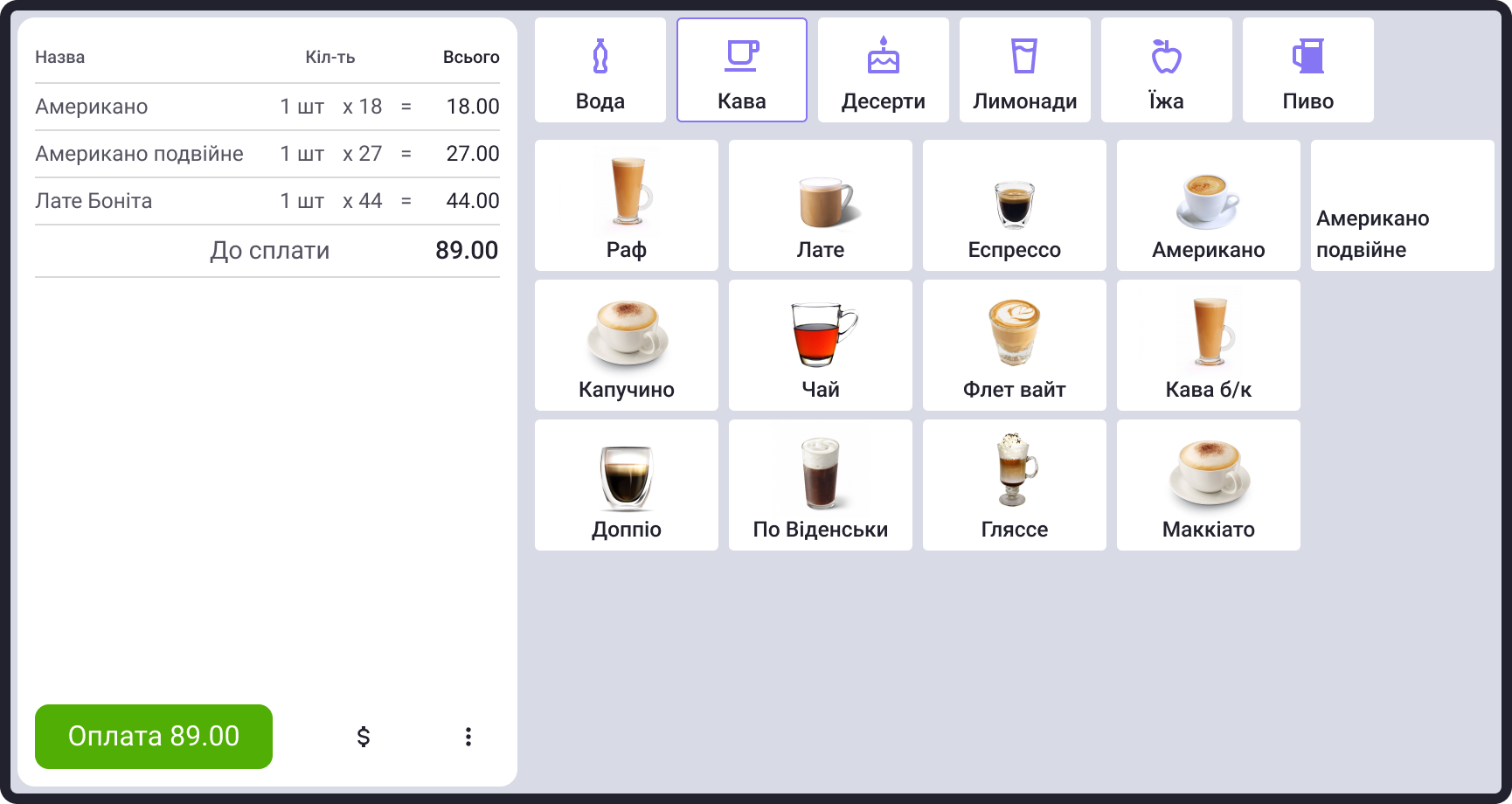 The system is suitable for any type of business
The system adapts well to the needs of your business. Suitable for both small establishments and chain of stores.
Bar
Restaurant
Pizzeria
Cafe
Fast food
Coffee house
Bakery
Shop
Burger restaurant
What can we do?
Accounting for the establishment's work processes, online cash register, sales control, flexible and convenient work with warehouses and much more
Statistics
Warehouse
Finances
Reports
Cash register
Checks
Handy statistics
Analyze your sales, finances, stock surpluses, run analytics by customers, categories, and products. Rozgornuta analytics is available in the Reports section.
Try for free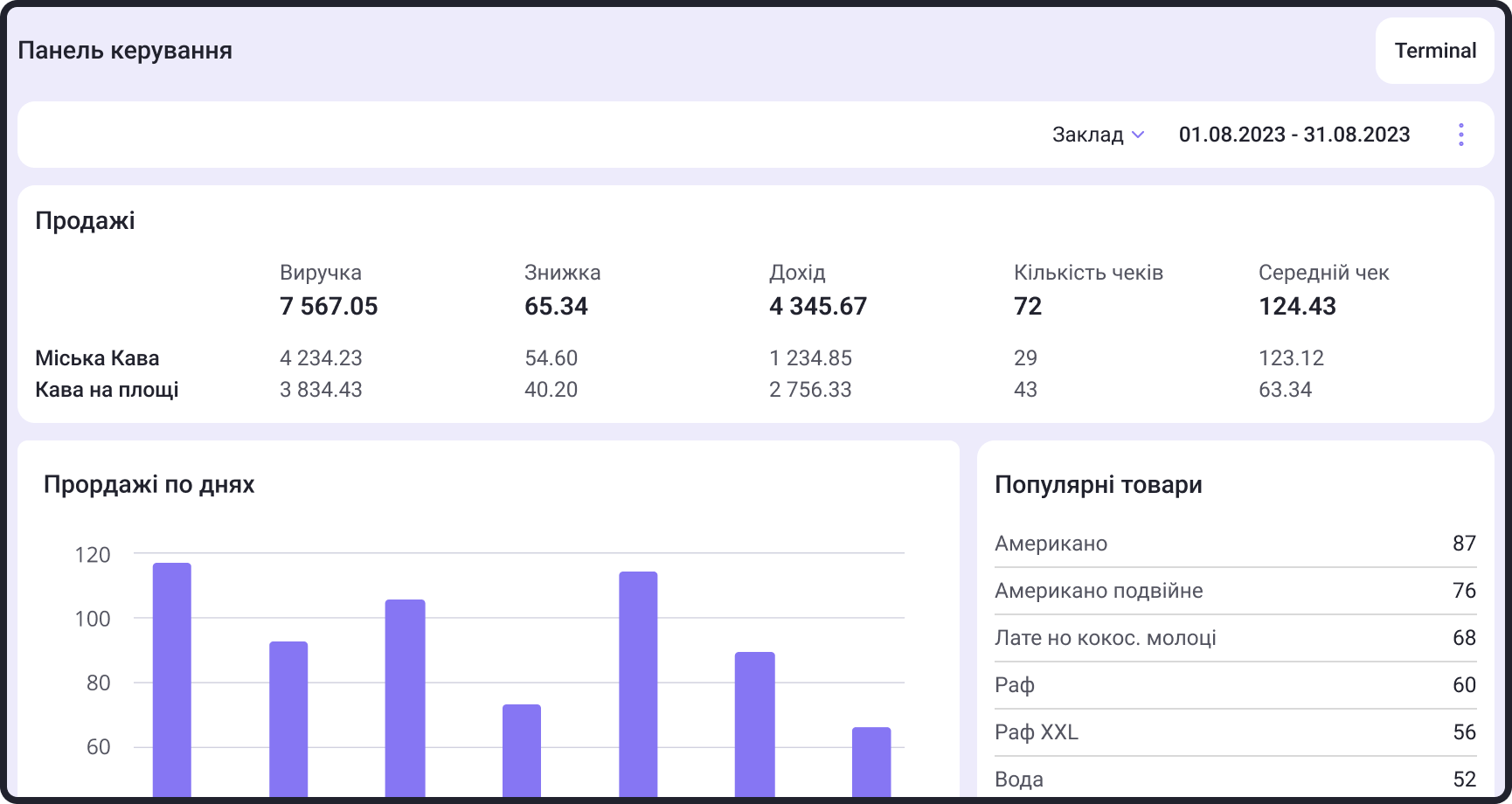 Advantages of the cloud cash register from TurboPOS
Access from anywhere in the world
TurboPOS easily allows you to set the level of access to the terminal sections or the administration panel for your employees.
Reliable data protection
We listen to our users and want to turn your wishes into reality, so when you use TurboPOS, you can expect constant updates and new functionality.
Quick setup
TurboPOS works on absolutely any modern device.
Affordable price
We value your time, so we made the accounting system as simple and user-friendly as possible.
Work on any device
Regardless of the tariff plan, you get the full functionality of the program.
Work anywhere in the world
Nothing prevents you from seeing how your employees work, even if you are not there.
Smart analytics
Calculate profit for the coming month, create a purchasing plan, check how much you are preparing to put products in the warehouse and much more...
Intuitive interface
Track the delivery process, monitor local courier correspondence, distribute orders between couriers/branches and a large number of other corporate functions.
Features of working?
The Turbopos program has a simple and manual interface. You can start working with the program to control your mortgage without any requests.
Accounting of the institution's work processes
Online cash register on any device
Sales control from any device
All data about sales is always at your fingertips
Analytical reports online
Full order management
Flexible and convenient work with warehouses
Maintenance of the client base
Communication with clients
Comprehensive financial accounting
15 days of free work!
Hundreds of stores are already successfully using the TurboPOS system in their business! Create an account right now and get 15 days of free work!
Price
200 UAH / month
for every retail outlet
Products and product cards
Statistics
Warehouses
Employees
Cash register changes
Finances
Kitchen
Fiscal registrar
Additional services
Fee for using the fiscal registrar, for each register
100 UAH / month
Online menu
UAH / month 500
Your own app
from UAH / month 1,000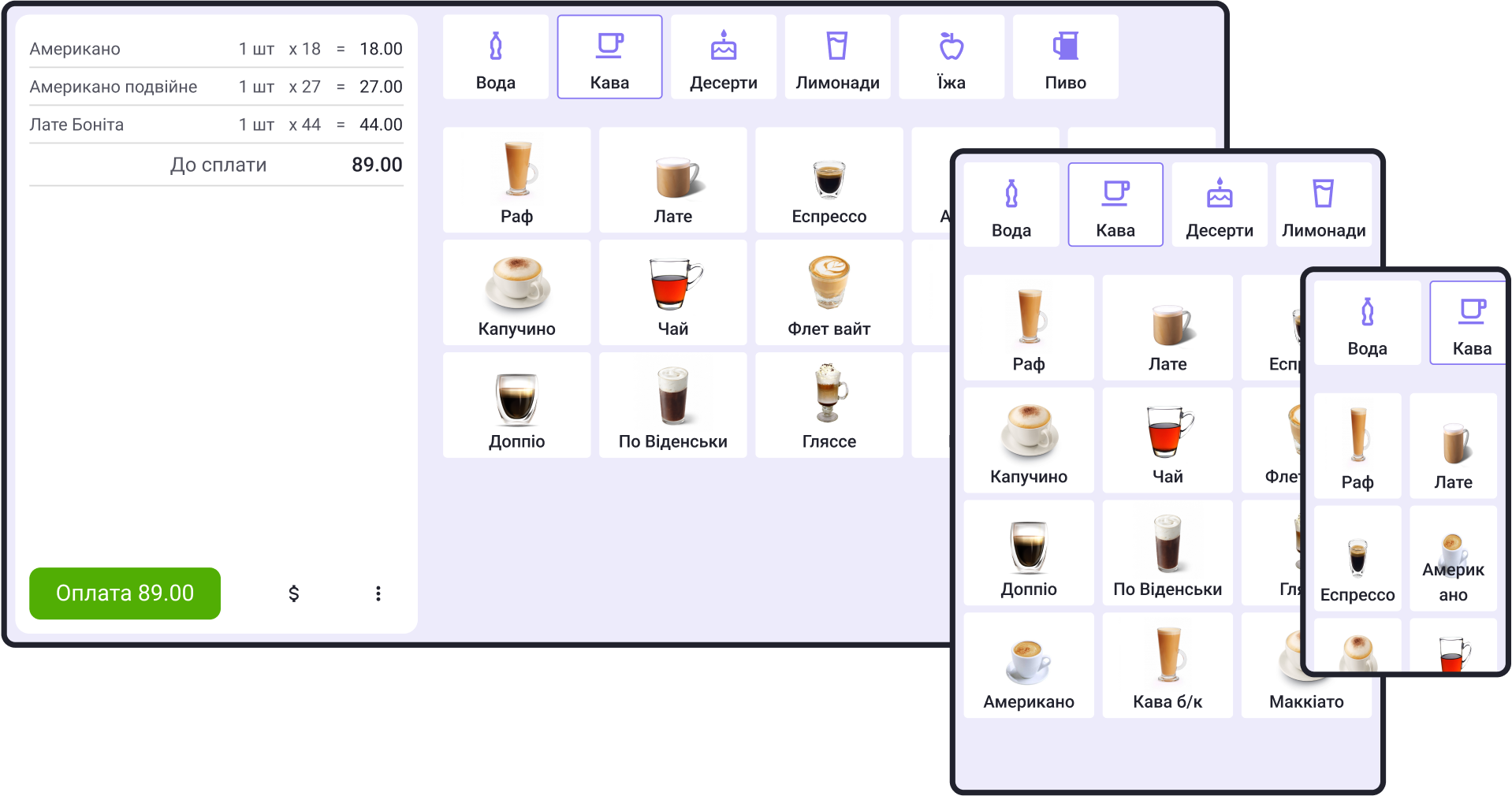 Convenient interface, intuitive system
Monitor sales and keep inventory records. No matter where you are, analytics is always at hand.
Try for free